Burris 11 x 6.0-6 Slick Tire for Onewheel™ (PREORDER: Shipping by the end of March)
Please note: This is a preorder for the Burris 11 x 6.0-6 Slick Tire. Your tire is expected to ship by the end of March 2022 or sooner. Orders are shipped in the order that they are received! Order now and receive your tire sooner rather than later. (If you have already placed a preorder for this tire with an earlier expected ship date, you can ignore this new March ship date. This is for new preorders only.)
Preorder tip: Order other Craft&Ride items with your tire and your non-preorder items will ship now via free shipping!
Craft&Ride is proud to introduce the Burris 11 x 6.0-6 Slick Tire for the Onewheel+ XR. This is a top-tier tire for crushing streets.
The Slick Design:
The Burris 11 x 6.0-6 Slick Tire is one of the best tires for riding streets with your Onewheel+ XR! It is more round and carvy than the stock tire without sacrificing stability. Its slick profile will ensure the smoothest ride on and off-road. As one of the lightest tires we have to offer, the Burris 11 x 6.0-6 Slick Tire is a blast to ride. Increased levels of responsiveness are ahead. This tire is available in three unique compounds that each completely enhance your experience.
Compound:
Choose from SS-33, SS-22, and SS-11 compounds. SS-33 is the most durable and firmest compound. SS-22 is a slightly softer compound with similar durability. SS-11 is the softest compound with the smoothest ride.
Compatibility:
| | |
| --- | --- |
| Model | Compatible |
| Onewheel GT | No |
| Onewheel+ XR | Yes |
| Onewheel Pint X | No |
| Onewheel Pint | No |
| Onewheel+ | Yes |
| Original Onewheel | Yes |

The Burris 11 x 6.0-6 Slick Tire is compatible with the Onewheel+ XR, Onewheel+, and original Onewheel. The Burris 11 x 6.0-6 Slick Tire is not compatible with the Onewheel GT, Onewheel Pint X, and Onewheel Pint.
The Burris 11 x 5.0-6 Slick Tire for the Onewheel Pint is now available here.
Tire Sealant:
We recommend using tire sealant when installing your new tire! Prevent against flats with Armor-Dilloz Tire Sealant.
Tools for Installation:
The ProRide Tool Kit contains all of the necessary tools to complete your tire change. If you would like to replace your worn or missing fasteners, we also offer the conveniently organized ProRide Hardware Kit.

Recommended Tire Pressure:
We recommend setting your tire pressure to 10% of your body weight and then increasing or decreasing to your liking.
Set your tire pressure to 10% of your body weight. For example, if you weigh 190 lbs, set your tire pressure to 19 PSI.

We recommend riding with at least 15-20 PSI if you weigh

 under 150 lbs.

If you want your tire to be harder and more round, increase your tire pressure a few PSI from 10%. You will get greater range with a higher PSI.
If you want your tire to be softer and more stable, decrease your tire pressure a few PSI. You will absorb impact from drops easier with a lower PSI.
Call or text Nick at +1 (909) 609-5719 if you have any questions.
This product comes with:
One Burris 11 x 6.0-6 Slick Tire
Craft&Ride Stickers (Please leave an order note with which stickers you would specifically like and we will include them if they are in stock!)
Very nice wheel
The wheel runs very smooth sounds pretty quiet I like it...
Amazing Tire!
This tire exceeded my expectations. Better range, better maneuverability, super smooth ride and super quiet. Couldn't be happier!
Burris 11 x 6.0-6 Slick Tire for Onewheel™ (PREORDER: Shipping by the end of February)
The BEST slick from the BEST online retailer...
Camber & Rocker Hybrid feel...Nothing better exists...so far. This is my third tire on my XR+. The stock vega is a great learning tire. This is the tire you learn how to ride on. I then moved onto the famous FF Whisper from many online recommendations. It was a nice quiet ride, soft, and had a higher carving advantage over the stock tire. I just mounted up the Burris SS-11 (DC-10A) and have around a hundred miles on it already and all I can say is that it is the perfect combination of Hybrid Camber/Rocker...tons of buttery float when upright, but put this tire on its edge and you feel like you are carving fresh cord on a groomer day. (If you know you know). But if you want the feeling of charging deep pow, it floats and sits nicely in an upright position, just like on a snowboard. All In all I am 100% pleased that I bought this tire, and mounting was super easy using some pedro's silicone polish for setting my bead. Nick & Mike did an amazing job on this tire with Burris. PS: I am also rocking a custom riding profile on my XR...pics below. Float on and ENJOY THE RIDE!!! 🤙🏼 ╍⚙╍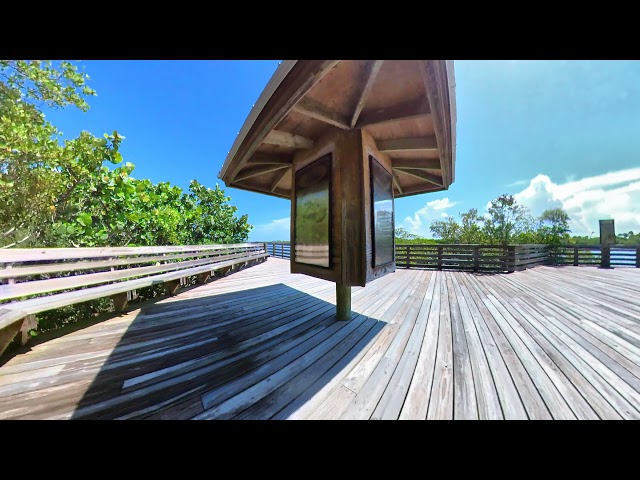 Never had a smoother ride
The new Burris Slick Tire for ØW simply does better than expected on my ØW+. Smooth carving, better acceleration and no more noises from inside the fender when taking a narrow curve. Love it! Let the mileage come!
Less PSI
Great tire. Responsive and carvey, as advertised. Be warned though, heed the advice to set the PSI to your weight in pounds divided by 10, rather than 20 PSI like the stock tire. Otherwise, the Burris is rather sketchy when overinflated.