Want to enter to win a Onewheel GT? Every order that uses the code WIN at checkout by July 30th 11:59 PM PT will be entered to win a brand new Onewheel GT and a $500 Craft&Ride Shopping Spree! No purchase is necessary to enter to win. Click here for the complete rules of the Craft&Ride Summer Giveaway.
B.A.N.G. Bumpers are the next level in balance board technology. Compatible with the TFL Balance Board, these bumpers are loaded with features to send your balance game into the stratosphere.
Upgraded inserts:
B.A.N.G. Bumpers feature inserts guaranteed to never spin.
Hand poured:
B.A.N.G. Bumpers are hand poured in the USA with Ultra High Molecular Weight Poly Ethylene and are built to outlast every environment. Because every B.A.N.G. Bumper is poured by hand, every B.A.N.G. Bumper features a unique design.

Craft&Ride Exclusive Edition:
B.A.N.G. Bumpers in the Craft&Ride Exclusive Edition feature a Black, Blue, and White Camo that sets off any balance board build.
This product comes with:
One set of B.A.N.G. Bumpers

Installation Hardware

Craft&Ride Stickers (Please leave an order note with which stickers you would specifically like and we will include them if they are in stock!)
Craft&Ride Epic B.A.N.G bumpers 🔥
Thanks for creating these Rad Craft&Ride B.A.N.G bumpers! So stoked to go shreddin all over the United States promoting Craft&Ride 🤙
Easier to recover from slides!
WOW. When my tail scrapes on the stock bumpers, it grips to the ground and makes me feel a loss of control pretty easily. With the B.A.N.G.S, I can more easily recover and come back from tail/nose drags. You do lose a little clearance on the tail by covering the battery, but I find that sacrifice easier to accept because I am covering the most dangerous part of the hardware with more material. I'll eventually get more comfortable with curb nudges/drops to really test these out. But for now, I'm a very happy customer.
Bang Bumpers 4 Life!
Being a Skateboarder who was overwhelmed buy trying to translate everything right away, i cracked the crap outta my stock bumpers. Bang Bumpers saved my sanity by allowing me to slide my lil ❤️ out and protect my screws and board at the same time!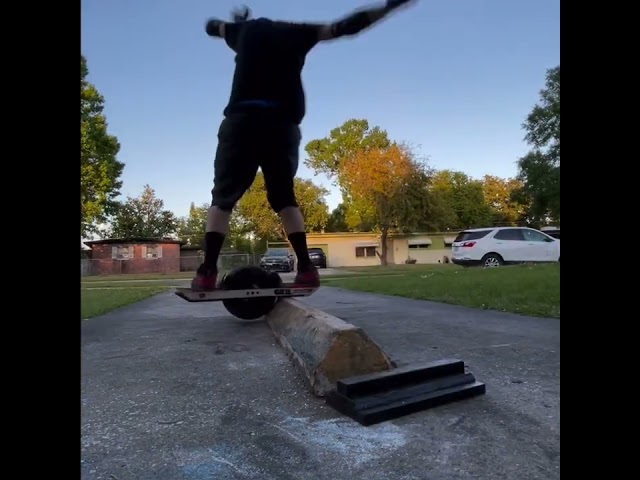 If you need bumper replacements, get these!
I was in need of new bumpers after my stock ones kicked the dust. These are much better quality and I can tell the material is going to last a long time. Do it!!
Sick Bumpers.
Wish I can give C&R more than 5 stars. Amazing products and shipping speed! C&R bangs are beautiful.
Awesome bumpers
My board was a little banged up , so during install it was a little difficult because of that. I do feel more confident with these on and they look so slick and feel really durable